Breakfast
For those guests staying at the Oaks, we prepare a freshly cooked breakfast each morning. Featuring the best coffee in town. Enjoy many different favorites, while staying at the Oaks. These meals are sure to fill you up while at the same time being delicious and flavorful. We have been known to create wonderful fresh meals such as Migas, stuffed French toasts, eggs benedict and so much more. Top off your morning with a great cup of coffee or your favorite juice. Dietary restrictions, such as vegetarian or vegan can be accommodated if we are notified in advance. We want you to experience the fresh flavors and foods that we love to serve.
We feel it's important to help the local growers in our area as much as possible. So, if we can, we source our food from local farms. This includes fresh eggs, from free range chickens, raised by local growers and fresh from the garden fruits and veggies that are served daily at the Oaks.
check availability
Our Rooms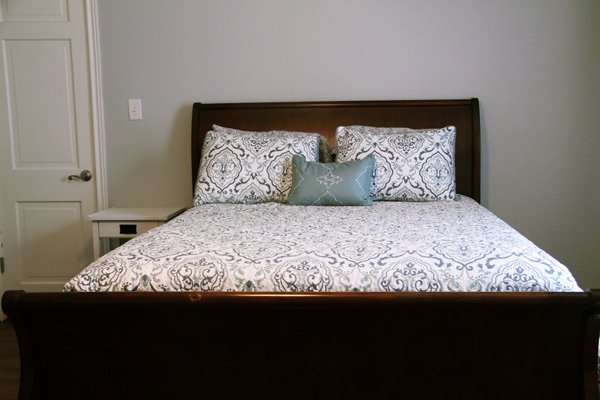 Each of our three suites has been decorated by a local home décor or antique dealer here in Sulphur Springs. Each piece is unique to different shops around town and is available for purchase. Please contact our onsite manager for pricing information on any piece you desire.
Events
Here at the Oaks, we want to help make your special day the day of your dreams. We are a perfect location for the intimate wedding. You can rent out the entire house for the weekend to let us serve you and make your wedding dreams come true.