Dinner at the Oaks

Grab your date, order a great bottle of wine and join us for dinner. We will provide you and your date with a wonderful 3-5 course meal. This dinner is sure to be something you have never experienced here in North East Texas. Dinner at the Oaks on Thursday night is by reservation only. You can come and enjoy your evening with your loved one, and relax while you dine. This exclusive dining experience is sure to amaze you.

Join us for a quiet, romantic evening while exploring new foods, and fantastic flavors. The soothing colors and ambiance of the room will enhance this intimate setting making it a night to remember. Pull up a chair at the Oaks, and come dine with your special someone. The dress code for dinner is Sunday best. No shorts, cut off shirts or shorts, flip flops or holey pants. We are striving to create an elegant dining experience for all of our guests.

Make your reservations today, for our next Date Night dinner. The Menus will be posted two weeks in advance, and your entire options are selected at reservation time. Are you celebrating a special occasion? Please let us know.

We can hardly wait to have you dine with us. Welcome to dinner.
check availability
Our Rooms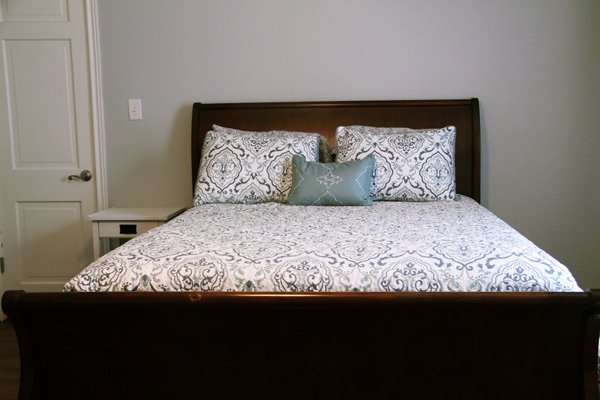 Each of our three suites has been decorated by a local home décor or antique dealer here in Sulphur Springs. Each piece is unique to different shops around town and is available for purchase. Please contact our onsite manager for pricing information on any piece you desire.
Events
Here at the Oaks, we want to help make your special day the day of your dreams. We are a perfect location for the intimate wedding. You can rent out the entire house for the weekend to let us serve you and make your wedding dreams come true.